What is Solid Edge?
Solid Edge, a core component of the Velocity Series™ portfolio, is the most complete hybrid 2D/3D CAD system that uses synchronous technology for accelerated design, faster change, and improved imported reuse. With superior part and assembly modeling, drafting, transparent data management, and built-in finite element analysis, Solid Edge eases the growing complexity of product design.
Announcing Solid Edge ST7: Re-imagine What's Possible
Solid Edge ST7 includes hundreds of customer requested enhancements and delivers fast and flexible 3D modeling, streamlined design management, powerful new apps and an amazing user experience that empower you to re-imagine what's possible. Take your designs to the next level with faster, more flexible 3D modeling and beautiful photo-realistic rendering. Get more productive with powerful new apps for design, manufacturing, and collaboration. Unleash your creative potential with easier access and our most intuitive user interface yet.
Solid Edge FREE Viewers
The Solid Edge Viewer is easy to download and install, and will allow you to view assembly, part, sheet metal, weldment and draft files as well as DXF and AutoCAD DWG files.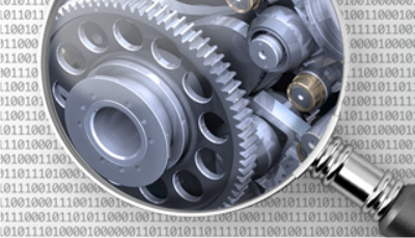 Add-On Application
Different manufacturing industries face their own unique design challenges, and it is neither acceptable nor practical for a CAD system to deliver a generic collection of tools and expect users to adapt them to their own needs. Solid Edge recognized this from the start, and has long been focused on providing tools and workflows that offer specific solutions to these challenges.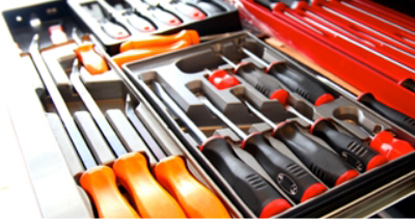 Solid Edge and Femap Apps
No one can do it all, which is why the Solid Edge and Femap applications have an open architecture that supports the creation of specialized "apps" on top of our products. Partners, customers and developers have access to APIs, allowing them to extend Solid Edge and Femap and create entirely new functions or integrations with existing technology.
With this free download, try award-winning Solid Edge with synchronous technology and see how you can design better. See first-hand how companies like yours can get accelerated design, faster revisions, and better reuse of imported 2D and 3D data. In this free offering you get access to the full version of Solid Edge, complete with part modeling, assembly design, drafting, simulation, and add-on applications. There are no restrictions on the number of saves, part sizes, or other factors that would limit your ability to create complete product designs.
To make learning Solid Edge fast and easy, we'll send you valuable "how-to" tips and tricks as well as links to online training media. With your registration, we'll also give you access to an exclusive newsgroup where you can share ideas and tips with other designers.
Solid Edge is certified to run on Windows 7 and Windows 8,
visit the system requirements page for details.
Get started with Solid Edge and design better now.
Students download Solid Edge here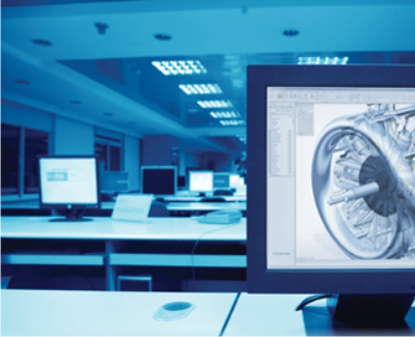 Solid Edge Demo
Get to know Solid Edge products firsthand and see how easy they are to use with our streaming media files.

Solid Edge ST7

Synchronous Technology
Fast and Flexible Part Modeling
Fast and Flexible Part Modeling: 3D Sketch
Outstanding Assembly Design
Highly Productive Drawing Creation
Streamlined Design Management
Solid Edge with synchronous technology delivers dramatic new ways to produce better designs faster. This latest release breaks new ground, leveraging synchronous technology to accelerate design, speed ECOs and improve imported 2D and 3D reuse. With improved simulation, collaboration, and thousands of customer-driven enhancements, Solid Edge continues to remove traditional barriers to design.
Integrated Assembly Design
Integrated Part Modeling
Transfer Design Intent from Imported 2D Drawings to 3D Models
Simulation
Solid Edge Insight and SharePoint 2010
Solid Edge Embedded Client (SEEC)
Velocity Overview
Synchronous Technology for Part & Assembly
Synchronous Technology for Sheet Metal
New Solid Edge Simulation
Solid Edge Insight on Microsoft SharePoint
3D Driving Dimensions
Assembly Design with Imported Parts
Features Without Order Regeneration
Design with Imported Parts
History Free Feature-based Modeling
Live Rules
Procedural Features
Synchronous Technology Performance
Unbound Edit Flexibility
Unmatched User Experience
Thin Wall
Ease of Use
Taking advantage of Solid Edge's family of modular and integrated solutions, they are first to benefit from the CAD industry's most functional innovations, first to complete their designs, first to market with an error-free product.

Design Collaboration
Solid Edge customers have a choice of scalable product data management solutions that manage designs as quickly as they are created. Practical tools for managed collaboration help to better coordinate design team activities and remove the errors that result from miscommunication.
(PMI) – Product Manufacturing Information
Explode Render Animate
JT Supply Chain Collaboration
Automatic Assembly Constraints
Digital Mockup and Detail Design
New data management features in Solid Edge offer increased performance, robustness, and allow easy access to your data, regardless where it's stored in your company. You can easily initiate a design changes, clone, and revise assemblies directly in Solid Edge or in your PDM system.

Dynamic Families of Assemblies
Solid Edge Insight XT
Solid Edge Insight XT is a new Microsoft® SharePoint® application that provides easy vaulting and retrieval of Solid Edge files and related design data, together with a visual approach to managing linked documents, product structures and projects.
This straightforward approach to managing complex data simplifies your design world, enabling you to meet and exceed your targets for design project completion.
Solid Edge Free 2D Drafting
With Solid Edge Free 2D Drafting, you can stop paying for upgrades and subscriptions. Packed with 2D translators and import wizards, this free software is perfect for reading AutoCAD data with import support for fonts, color schemes, model space and Color 7. You can even download free updates. So stop paying, but continue to make use of 2D legacy data and share native drawings with suppliers for design review or manufacturing.
Solid Edge Academic Program
Siemens PLM Software is pleased to announce the launch of the Solid Edge Academic Program. The primary objective of this initiative is to increase the numbers and quality of new engineering and product design graduates and helping Siemens, our customers, and society address the technological challenges of the future.